Share
publisher

Sam Yu
Issue Time

Apr 23,2018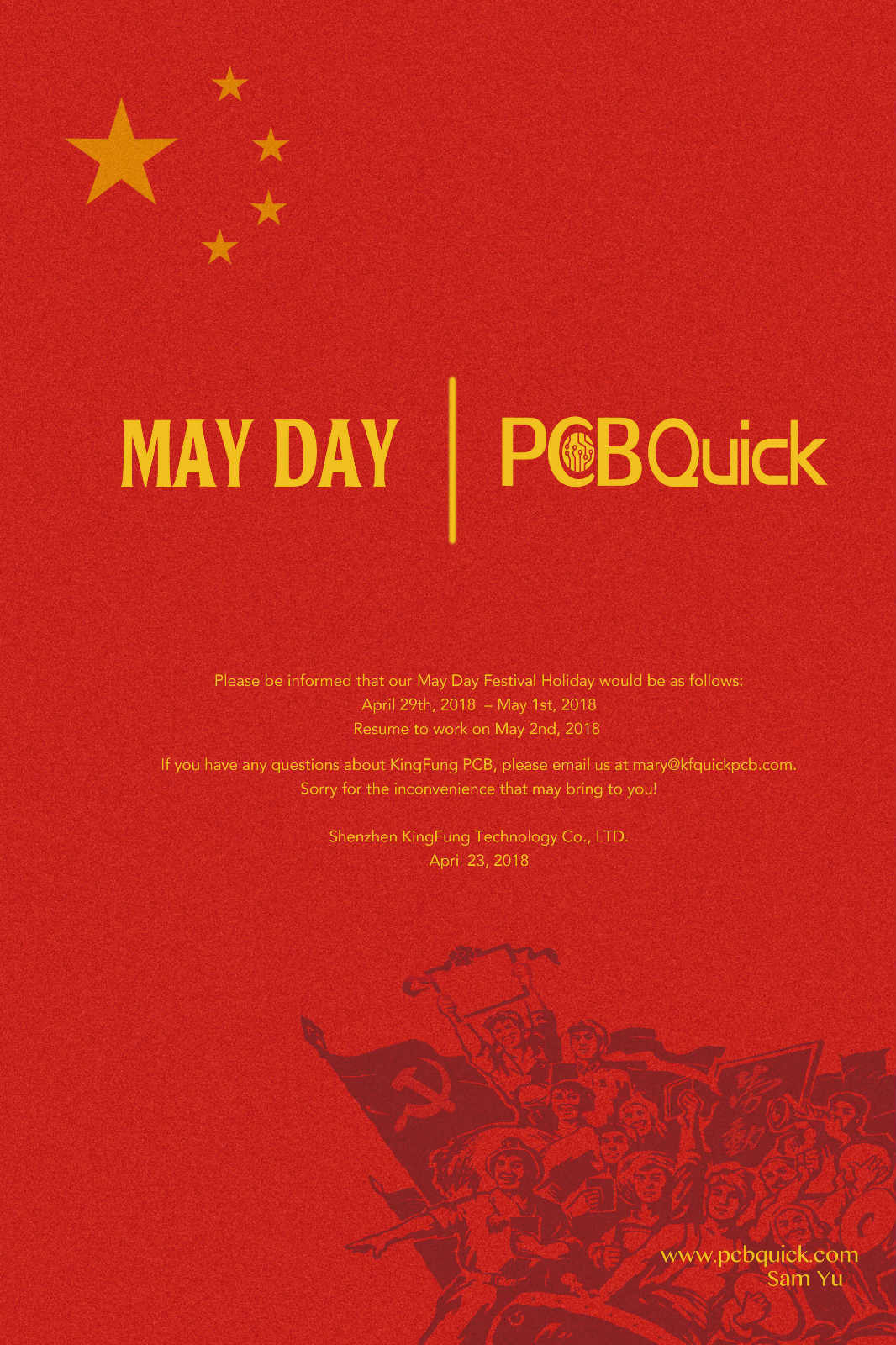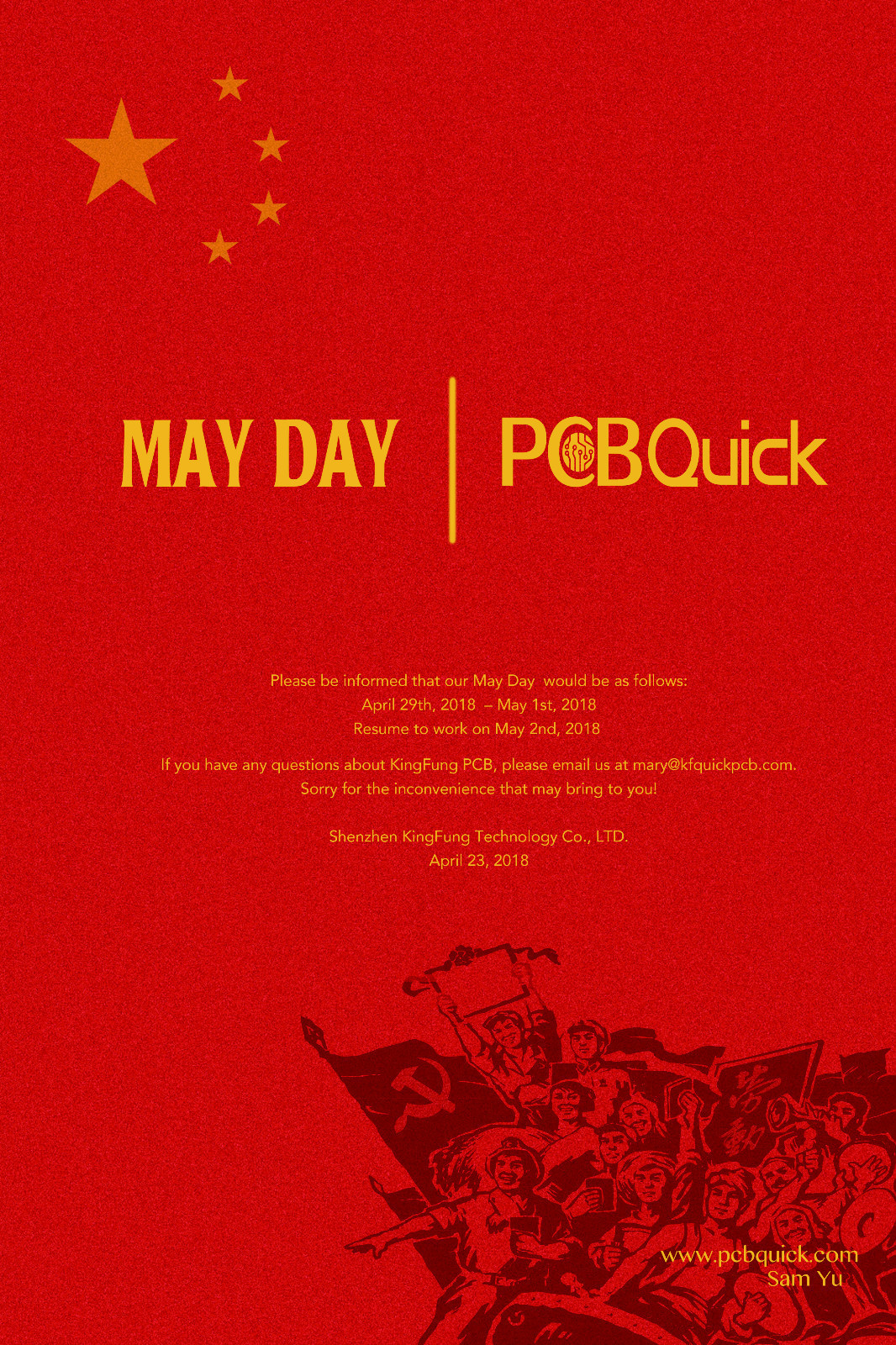 Dear all valued customers,
May Day is a public holiday usually celebrated on May 1.
It is an ancient northern hemisphere spring festival and a traditional spring holiday in many cultures. Dances, singing, and cake is usually part of the festivities. In the late 19th century, May Day was chosen as the date for International Workers' Day by the Socialists and Communists of the Second International to commemorate the Haymarket affair in Chicago. International Workers' Day may also be referred to as "May Day", but it is a different celebration from the traditional May Day.
Please be informed that our May Day would be as follows:
April 29th, 2018 – May 1st, 2018
Resume to work on May 2nd, 2018
If you have any questions about KingFung PCB, please email us at mary@kfquickpcb.com.
Sorry for the inconvenience that may bring to you!
Shenzhen KingFung Technology Co., LTD.
April 23, 2018
Maybe it's helpful to you: