Mid-Autumn Festival&National Day holiday notice
Share
publisher

Jason
Issue Time

2018/09/14
Summary
Mid-Autumn Festival&National Day holiday notice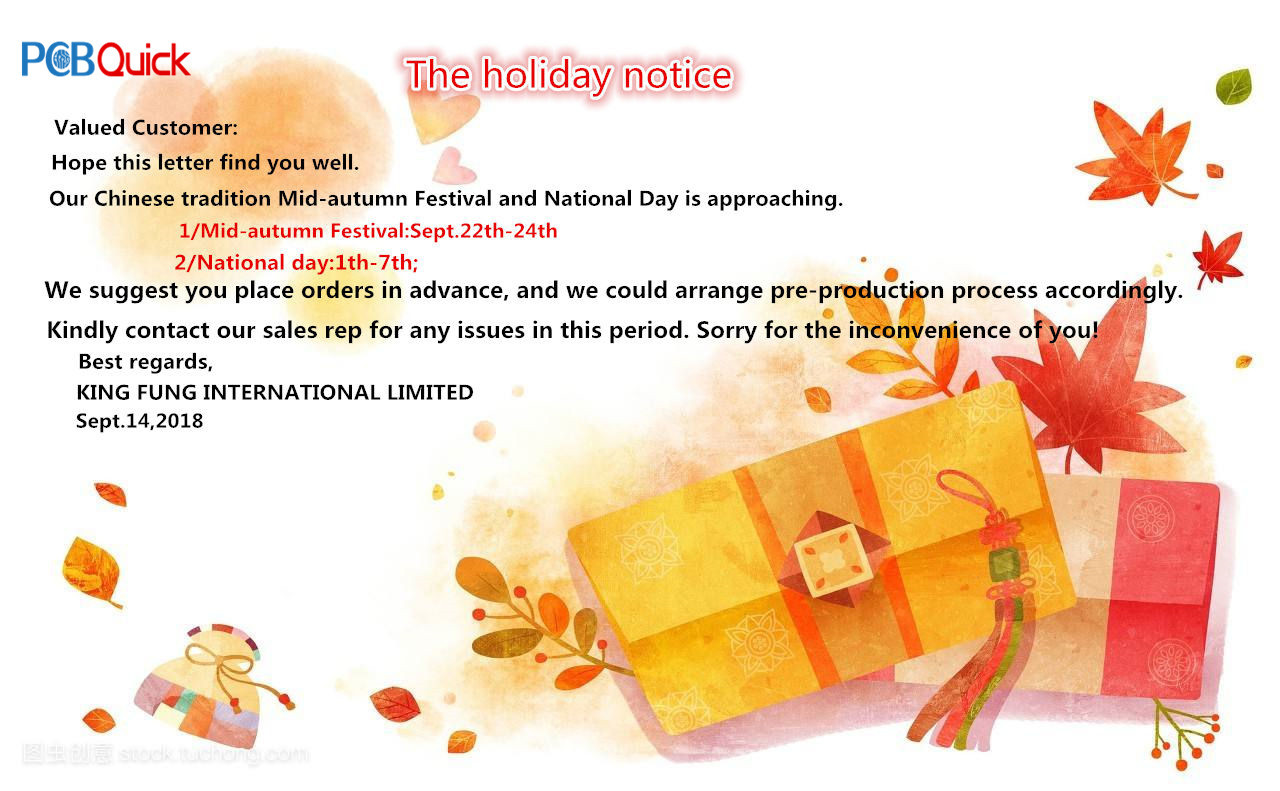 Dear valued customer:
Hope this letter find you well.
Our Chinese tradition Mid-autumn Festival and National Day is approaching.
To celebrate the festival,here is the arrangement for the vacation.
1/Mid-autumn Festival:on vacation:Sept.22th-24th;on work:Sept.25th
2/National day:on vacation:Oct.1th-7th;on work:Oct.8th
We suggest you place orders in advance, and we could arrange pre-production process accordingly.
Kindly contact our sales rep for any issues in this period. Sorry for the inconvenience of you!
Best regards,
KING FUNG INTERNATIONAL LIMITED
Sept.14,2018
Maybe it's helpful to you: