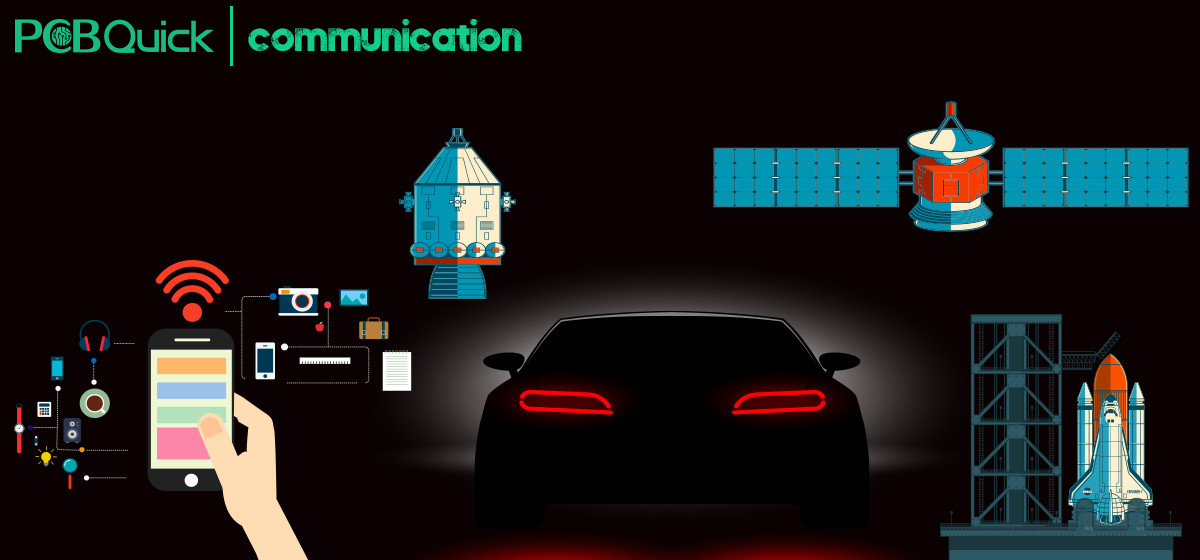 Communication development
With the continuous development of science and technology, especially information technology, the technology of PCB production process to increase, the development of communications, automotive and other fields is very fast, some changes have taken place in the demand for printed circuit board, high power PCB, increasing demand for high frequency microwave plate; Microwave communication has the characteristics of low cost, large capacity and strong anti-interference ability, so it has been widely used.
With signal processing, the processing technology and the development of adaptive coded modulation demodulation technology, microwave technology in mobile communications, satellite communications, radio and television communications and related fields of signal processing, and other fields has played a very important role. The microwave communication industry is becoming more and more competitive, so it is very important to establish brand and high-end customization.
Effect of high quality and low-quality high-frequency microwave boards on communication equipment
High-frequency microwave circuit board is the lowest cost in the whole communication equipment, but it has an important role.
1. Hazards of low-price low-quality High-frequency microwave circuit boards:
(1), DK and DF parameters are unstable, resulting in an unstable signal of communication equipment.
(2),Poor heat dissipation, which affects the running speed of the equipment.
(3),The high temperature will oxidize the circuit board and cause the dielectric constant and loss factor of the circuit board to change, thus affecting the function of the communication circuit board.
(4),Insufficient precision and the characteristic impedance of transmission line make the signal weak in high-frequency signal transmission.
(5),If there is any problem in the warranty period, the after-sales warranty fee shall be increased.
(6), let you lose customer trust, loss of customers.
2, USES the PCBQuick quality the advantages of high-frequency microwave circuit board:
(1), High-frequency DK and DF values required by the stability, reduce the loss of signal, communications equipment, signal stability, enhance the competitiveness of their products.
(2),High thermal conductivity can meet the temperature of high-power PA plate, improve the long-term reliability of PA circuit and reduce plug loss.
(3),High stability and more oxidation resistant materials to improve the running speed of communication equipment.
(4),The production precision of transmission lines is high, and the transmission of high-frequency signals is improved.
(5),To improve the warranty period so as to improve the competitiveness of the product market and reduce the after-sales warranty expenses.
(6),Increase customer trust and stabilize customers.
PCBQuick's helps your communication equipment
1,Basic requirements of PCBQuick on high-frequency microwave panel:
(1). Imported materials are selected for the base materials: Rogers (Rogers), TACONIC, ARLON (yalong), tp-2, high frequency microwave PTFE circuit board, Teflon (Teflon), polytetrafluoroethylene; Select the specified dielectric constant, medium thickness and copper foil thickness according to the actual impedance requirement of the customer.
(2). The characteristic impedance of printed wires is strictly required, that is, the production precision of transmission lines is generally + 0.02mm (higher requirement is + 0.01mm), which ensures that the edges of transmission lines are very neat. Small burrs and gaps are not allowed to be shipped.
(3). Copper plating requirements: the size of the characteristic impedance and the thickness of copper foil has a certain relationship, especially for the hole metallization microwave plate, not only affects the total thickness of the copper foil, copper plating thickness and affecting the precision of the wire after etching; Therefore, PCBQuick completes the copper thickness production strictly according to the customer's requirements, and controls the plating time in the production line to ensure the uniformity and thickness of copper plating distribution.
(4). The machining precision of high-frequency microwave plate is much higher than that of the printing plate, and the appearance tolerance is + / -0.1mm (higher precision is controlled at + / - 0.05mm or 0-0.1 mm).
(5). Realize the function of high-frequency microwave plate to meet the requirement of characteristic impedance
2,PCBQuick perennial focus on high-frequency microwave circuit board design and production field, summarizes its production experience, for reference:
(1) , Can work under 1 GHz PCB use FR4, low cost, multilayer pressure plate process maturity.
(2), Work in more than 622 MB/s optical fiber communication products and more than 1 g the following 3 GHz, can choose modified epoxy resin material, because of its dielectric constant is stable, low cost, multi-layer pressure plate process is the same as FR4.
The large signal under
(3), 3 GHz microwave circuits such as power amplifier and low noise amplifier suggest using the similar RO4350 plank, RO4350 fairly stable dielectric constant and loss factor is lower, good heat resistant properties, processing technology, and FR4.
(4), More than 10 GHz microwave circuit, such as power amplifier, low noise amplifier, upper and lower frequency converter on the plate more demanding, suggested to select similar PTFE sheet (such as the United States/European multi-purpose), or FR4 and high-frequency plate laminated composite adhesive of low cost, high performance.
PCBQuick's high-frequency microwave PCB application case
Based on good quality do an endorsement, PCBQuick high-frequency microwave circuit board gradually obtained an excellent reputation. Our high frequency microwave circuit is applied to the comprehensive, power splitters, decoupling and implement, combiner, amplifiers, dry, base stations, 3 g antenna, satellite receivers, base antenna, microwave transmission, car phones, global positioning system (GPS), satellite communications, communications equipment adapter, receiver, signal generator, household appliances, networking, high-speed computer operation, oscilloscope, IC test instrument, etc., high frequency communications, high-speed transmission, high confidentiality, high transmission quality, high processing, and other areas of the communications and computer memory capacity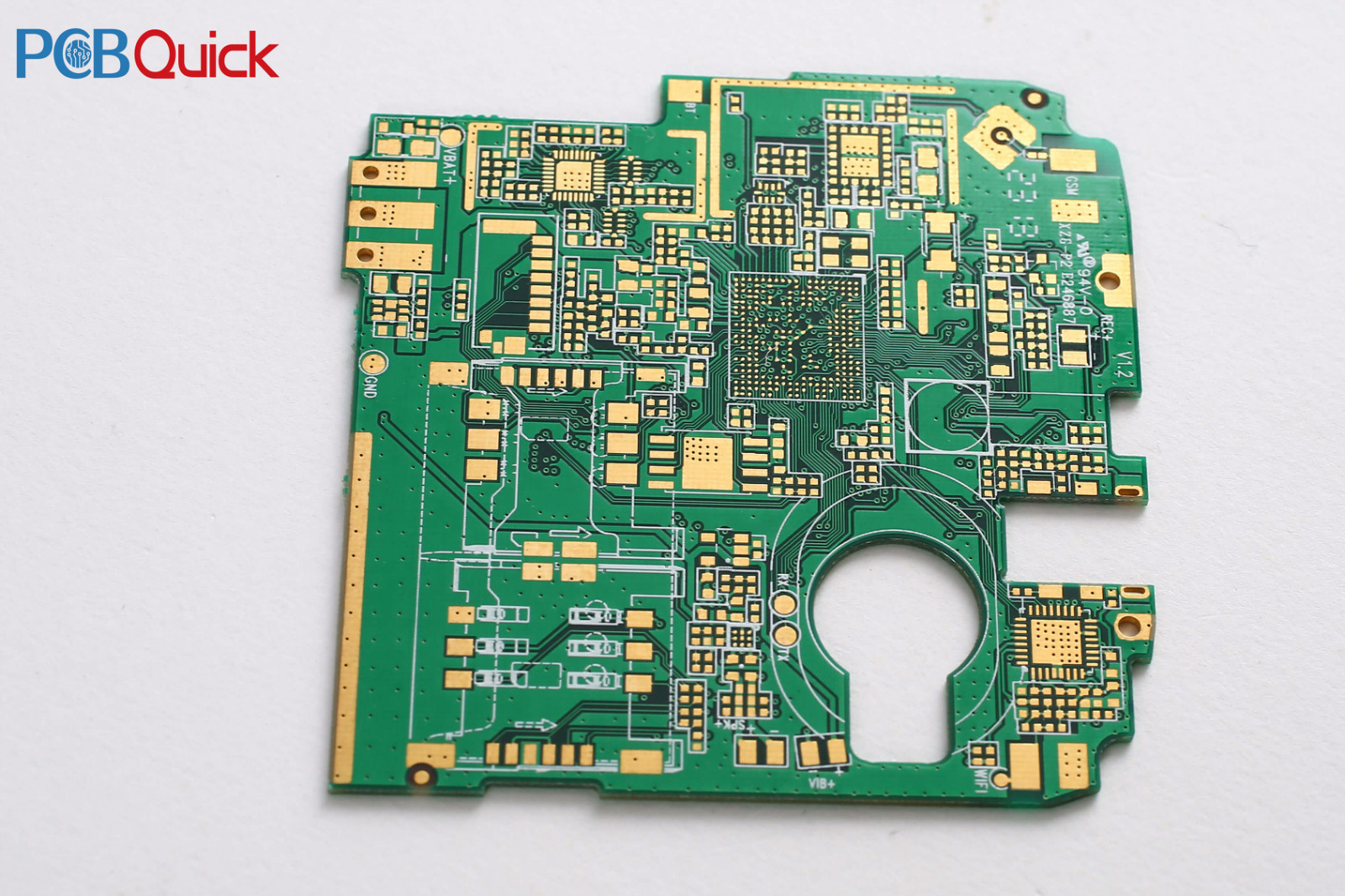 Material: FR4 TG 170 or TG180
Board Thickness: 1.6mm
Copper Thickness: 1/1/1/1/1/1/1/1
Solder mask Color: Green
Silkscreen Color: White
Surface Technics: ENIG (1-3u")
Min Holes: 0.2mm
Min Line space and width: 4/4mil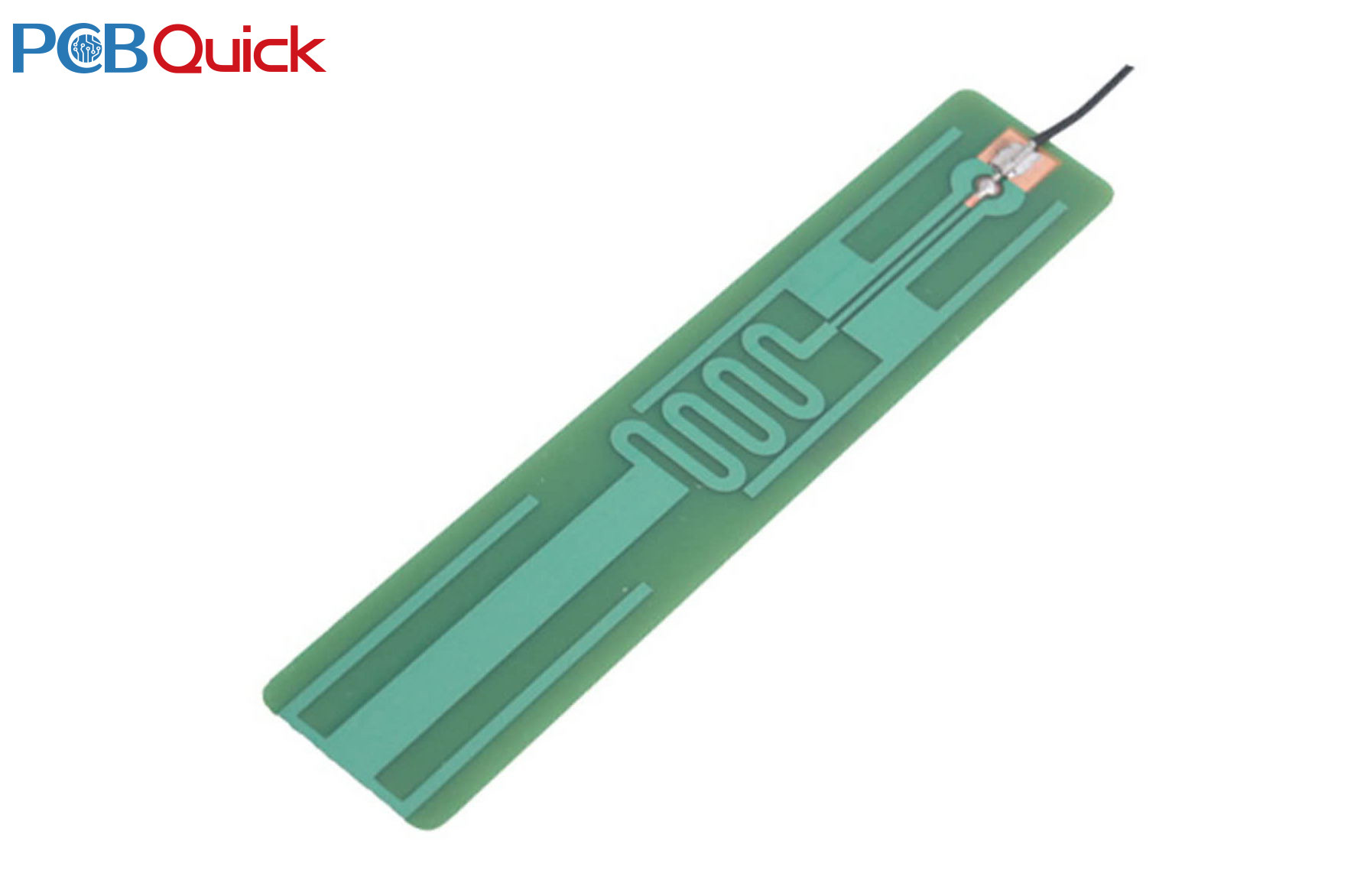 Material: Rogers
Board Thickness: 0.53+/-0.1mm
Copper Thickness: Inner layer 17um,External layer 17um
Solder mask Color: Green
Silkscreen Color: White
Surface Technics: ENIG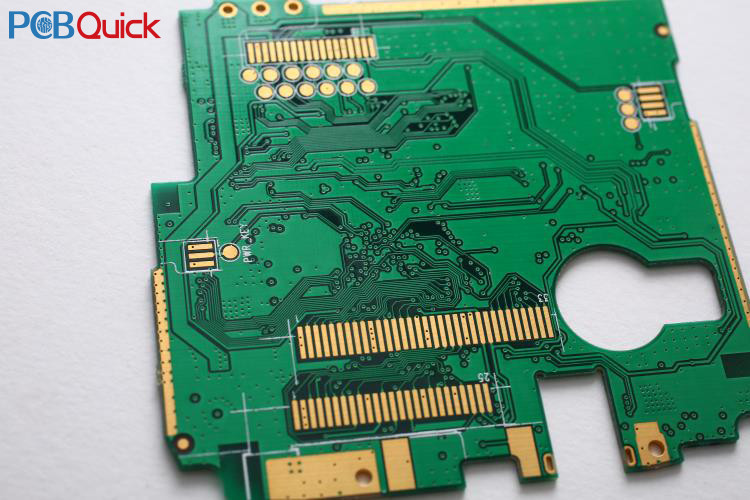 Material: FR4 TG 170 or TG180
Board Thickness: 1.6mm
Copper Thickness: 1/1/1/1/1/1/1/1
Solder mask Color: Green
Silkscreen Color: White
Surface Technics: ENIG (1-3u")
Min Holes: 0.2mm
Min Line space and width: 4/4mil
PCBQUICK
Are you still worrying about the LED strip custom service?
PCBQUICK

KingFung International Limited Video
PCBQUICK

I`m sure this is the FPC Process flow that you don`t know!
PCBQUICK

CNC Fascia Plate Process