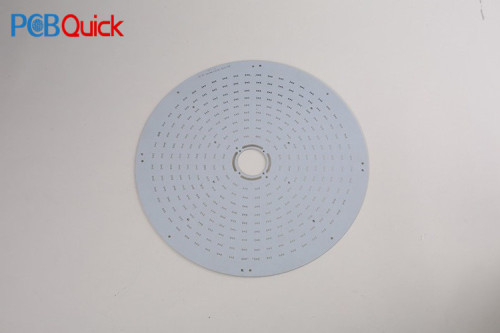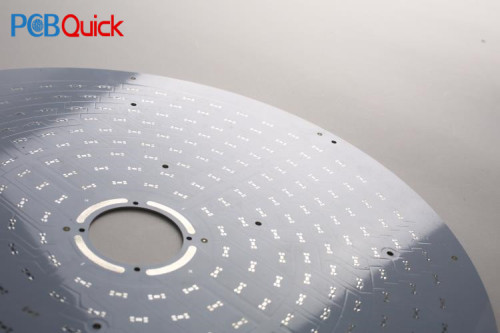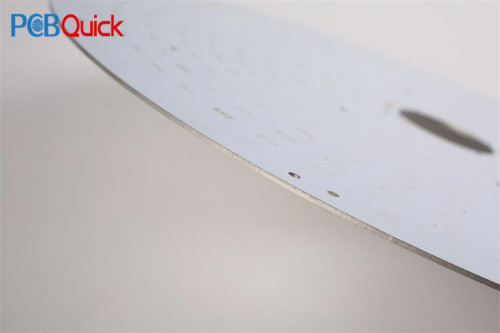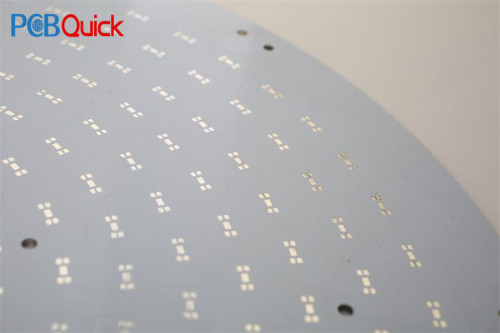 single-sided printed circuit board For Aluminum Material
Model

KF-single sided PCB-010
Item specifics
Base Material

Aluminum
Copper Thickness

0.5oz,1oz,2oz,3oz
Board thickness

2.0mm
Solder mask color

White,LED light special White,Black,MATT Black...
Silkscreen

Black,White,others Available
Technics

HASL,HASLLeadfree,Immersion gold,OSP
Description
Single-sided Al PCB

Board thickness: 0.4mm To 5.0mm
Max Length: 1200mm
Max.working voltage: 2.5kVDC(0.075mm Dielectric)3.75kVDC(0.15mm Dielectric)
Reference Standard: IPC-A-600G Class 2
Soldermask: White,LED light special White,Black,MATT Black
Legend color: Black,White,others Available

Techinics: HASL,HASLLeadfree,Immersion gold,OSP
Outline Profile:CNC routing/V-Cut/Belveling/Punching
100% E-test: Flying probe test,

F

i

xing test
Customed our products based on your need:material,specification,etc.
1.Printed Circuit Board Fabricate/Assembly
2.UL,SGS,ROHS Certificated
3.Competitive Price,High Quality
4.OEM Circuit Assembly
Welcome to Kingfung Co.Ltd
We are a professional PCB manufacturer with 10 years experience.PCB products range single-sided,double-sided and multi-layer PCB,flexible PCB and MCPCB.
Printed Circuit Board Made Ability:
Item

Technical Standards

Rise

1-20 Layer

Material

FR-4,CEM-1,,CEM-3,Hight TG,FR4 Halogen Free,FR-1,FR-2,

Aluminum

Thickness

0.2mm-3.2mm(8mil-126mil)

Minimum thickness

0.075mm(3mil)

Cu

1/2 oz min;5 oz max

Min line width/spacing

0.075mm/0.1mm(3mil/4mil)

Min drill hole

0.2mm(8mil)

Punching the smallest aperture

610mm×508mm

Tolerance

Pore spaces

+/-0.075mm(3mil)CNC Driling

Line width

+/-0.05mm(2mil) or

+/-20% of original artwork

Aperture

PTH L:+/-075mm(3mil)

Non-PTH L:+/-0.05mm(2mil)

Appearance Tolerance

+/-0.125mm(5mil) CNC Routing

+/-0.15mm(6mil) by Punching

Warp

0.70%

Insulation Resistance

10Kohm-20Mohm

Conduction Resistance

<50ohm

Test voltage

10-300V

MLB

Interlaminar deviation

4layers:0.15mm(6mil)max

6layers:0.25mm(10mil)max
PCB Quality Requirement:

1.on-time delivery:≥97%
2.double layer board acceptability≥99%
3.four-layer board acceptability:≥98%
4.six-layer board acceptability:≥97%
5.eight-layer board acceptability:≥97%
6.ten-layer board acceptability:≥95%
7.customer satisfaction :≥90%
8.complaint rate/rejected rate:≤ 3%
PCB Certificates:

UL, TS16949, ISO14001, ISO9001-2008, and RoHS

Printed Circuit Board Application Fields: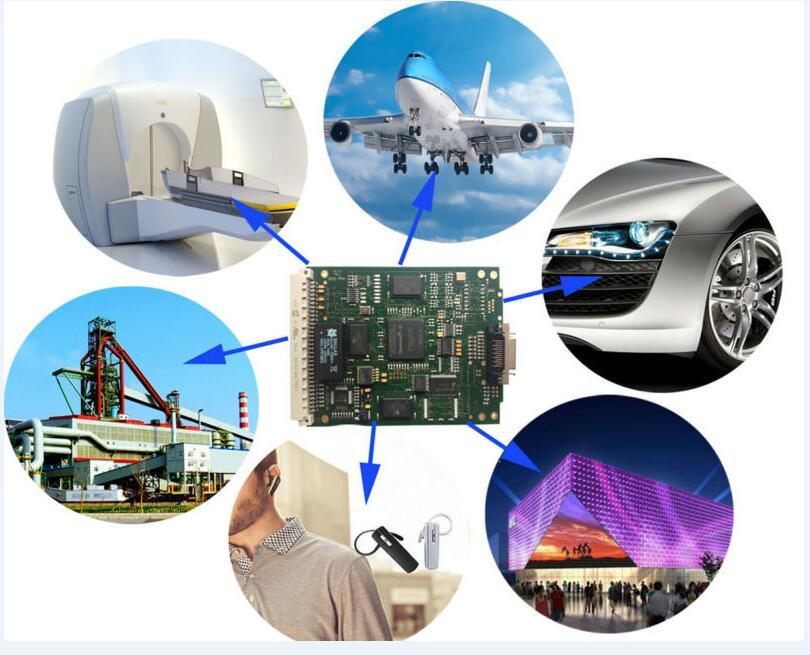 Kingfung PCB Factory: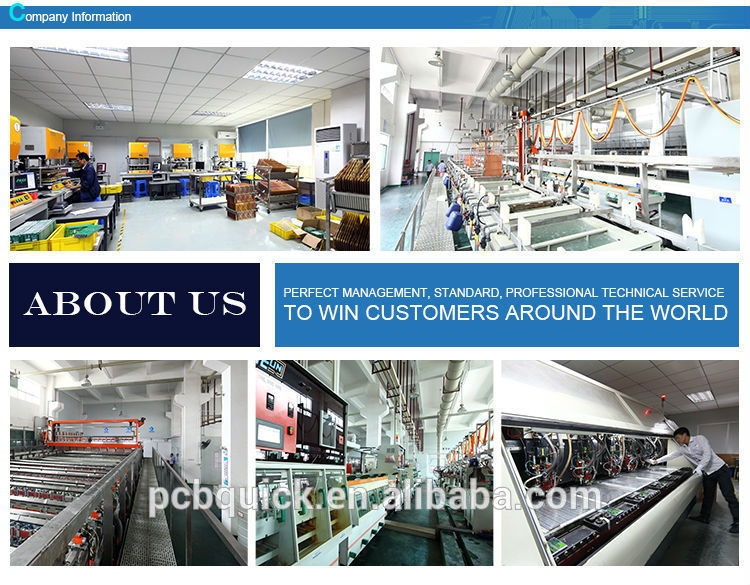 What is Beneficial to You?

1.You can get high-quality PCB products.
2.You can get a lower price of PCB products to occupy the market.
3.Our one stop service release your energy to focus on design and marketing.
4.You can get a strategic long term partner.
FAQ:

Q: What is the MOQ?
A: You can order only 1 piece.
Q: What the package of the products?
A: We use vacuum packaging.
Q: What colour of solder mask can you make?
A: The most normal colour is green, but we also can manufacture those special color ---- gray, orange, transparent color.
Q: Do you accept PCB design with different boards on the same panel?
A: Of course, we can do different boards on the same panel.
Q: What kind of surface treatment process do you adopt on my PCB boards?
A: Our printed circuit board manufacturing usually uses ENIG, Plating Gold, HAL-LF, Chem.Tin, Chem.Ag and OSP
Q: How long does the PCB sample delivery take?
A: As you can see the below picture , there are all kind of circuit boards sample, first order and repeat order delivery time.