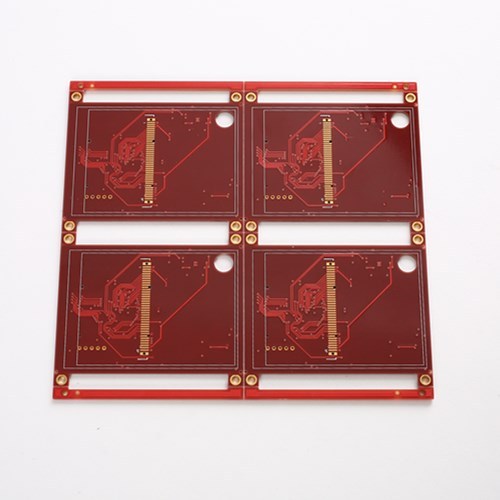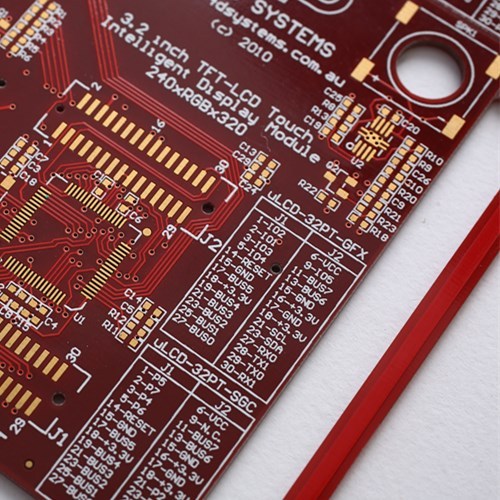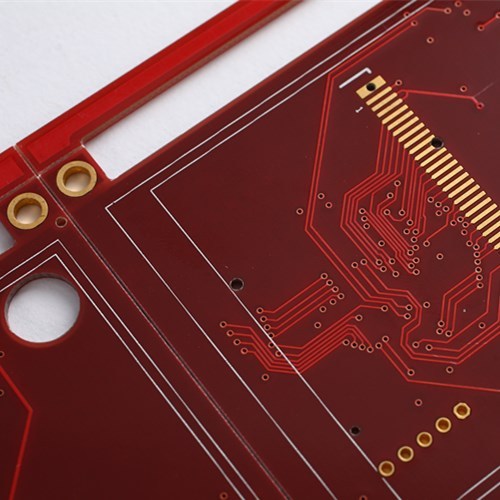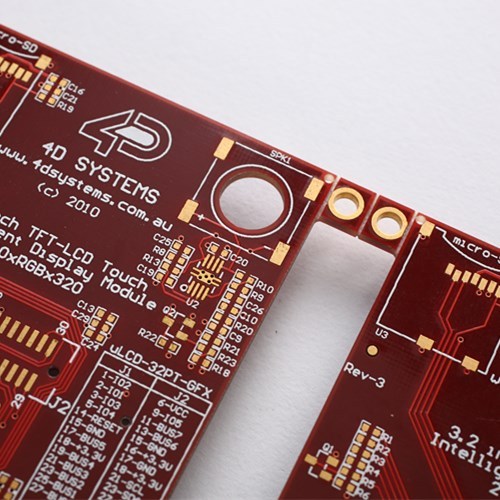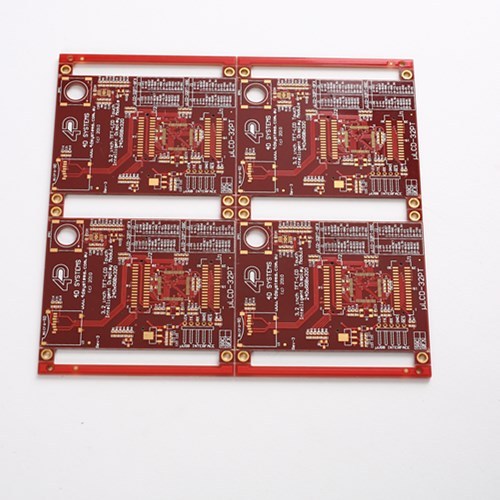 6layer LCD PCB circuit Board For Red Soldermask with Half V-CUT
Item specifics
Material

FR4
Board Thickness

1.6mm
Soldermask Color

Red
Silkscreen Color

White
Surface Technics

ENIG
Min Holes

0.2mm
Min Line space and width

5/5mil
Description
6layer LCD PCB Board For Red Soldermask with Half V-CUT
Product Description
Material: FR4
Board Thickness: 1.6mm
Copper Thickness: 35um
Soldermask Color: Red
Silkscreen Color: White
Surface Technics: ENIG
Min Holes:0.2mm
Min Line Width and space:5mil/5mil

Special technics for Half V-CUT, Only V-CUT TOP Layer
FR4 Made Ability

NO

Item

Craft Ability

1

Surface Finishh

HASL,Immersion Gold,Gold Plating,OSP,Immersion Tin,etc

2

Layer

2-30 layers

3

Min. Line Width

3 mil

4

Min. Line Space

3 mil

5

Min. Space between Pad to Pad

3 mil

6

Min.Hole Diameter

0.10 mm

7

Min. Bonding Pad Diameter

10 mil

8

Max. Proportion of Drilling Hole and Board Thickness

1:12:5

9

Max. Size of Finish Board

23 inch*35 inch

10

Rang of Finish Board's Thickness

0.21-7.0 mm

11

Min. Thickness of Soldermask

10 um

12

Soldermask

Green,Yellow,Black,White,Red,Transparent photosensitive solder mask,Strippable solder mask

13

Min. Linewidth of Idents

4 mil

14

Min. Height of Idents

25 mil

15

Color of Silk-screen

White,Yellow,Black

16

Date File Format

Gerber file and Drilling file,Report series,PADS 2000 series,Powerpcb series,ODB++

17

E-testing

100% E-Testing:High Voltage Testing

18

Material for PCB

High TG Material:High Frequence

(ROGERS,TEFLON,TADONIC,ARLON):Halogen-free Material

19

Other Test

Impedance Testing,Resistance Testing,Microsection etc

20

Special Technological Requirement

Blind&Buried Vias and High Thickness Copper
PCB Certificates
UL, TS16949, ISO14001, ISO9001-2008, and RoHS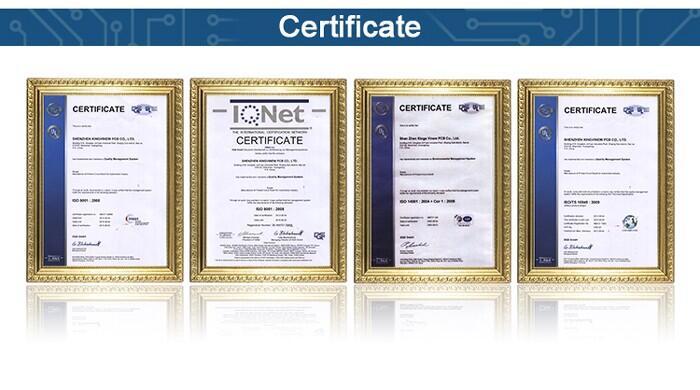 What is Beneficial to You?

1.You can get high-quality PCB products.
2.You can get a lower price of PCB products to occupy the market.
3.Our one-stop service releases your energy to focus on design and marketing.
4.You can get a strategic long-term partner.
Q:What is the MOQ of the PCB manufacturing?
A:The MOQ is usually 5pcs.
Q: What the package of the PCB products?
A:We use vacuum packaging.
Q:What is the color of the soldermask of the single layer PCB?
A:The solder mask of single layer PCB is green.
Q:What is the color of the silkscreen of the single layer pcb?

A: The color of silkscreen is white.