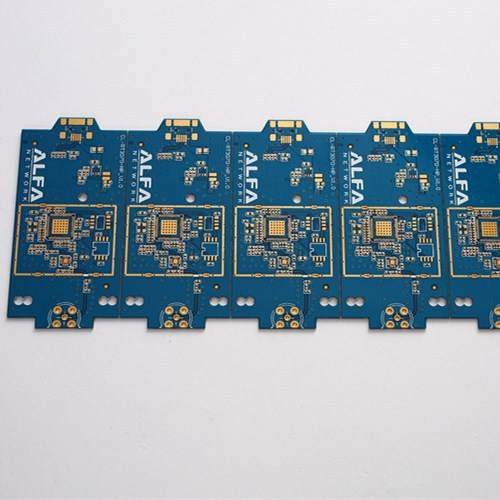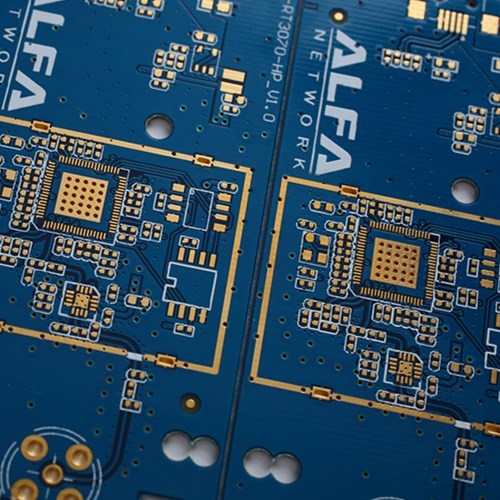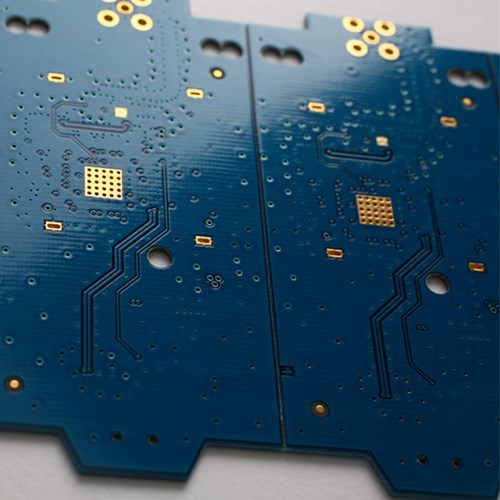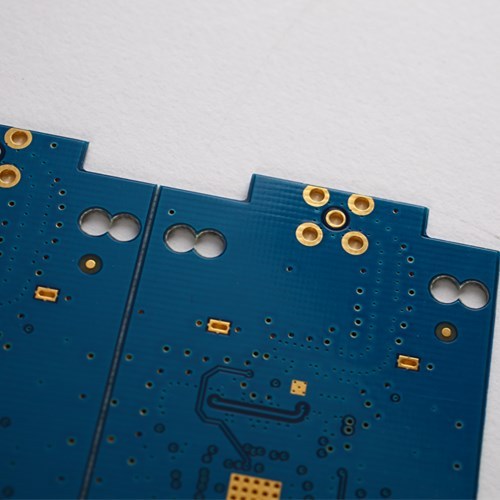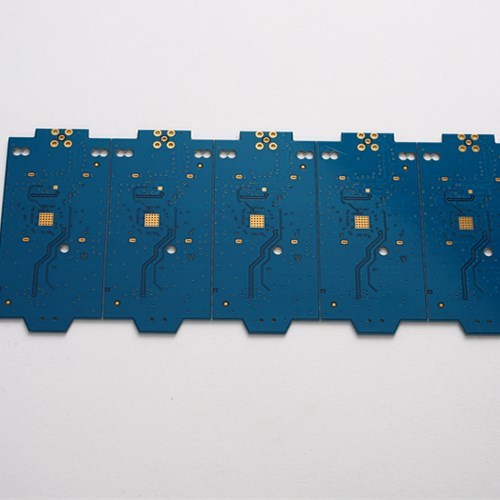 10layer Multilayer Printed Circuit Board With Blue Soldermask
Item specifics
Material

FR4
Board Thickness

1.6mm
Soldermask Color

Blue
Silkscreen Color

White
Surface Technics

ENIG
Min Holes

0.2mm
Min Line space and width

5/5mil
Description
10layer Multilayer Printed Circuit Board With Blue Soldermask
Welcome to Kingfung Co.Ltd
We are a professional PCB manufacturer with 10 years experience.PCB products range single-sided,double-sided and multilayer PCB,flexible PCB and MCPCB.
Product Description
Material: FR4
Board Thickness: 1.6mm
Copper Thickness: 35um
Soldermask Color: Blue
Silkscreen Color: White
Surface Technics: ENIG
Min Holes:0.2mm
Min Line Width and space:5mil/5mil
FR4 Made Ability

NO

Item

Craft Ability

1

Surface Finishh

HASL,Immersion Gold,Gold Plating,OSP,Immersion Tin,etc

2

Layer

2-30 layers

3

Min. Line Width

3 mil

4

Min. Line Space

3 mil

5

Min. Space between Pad to Pad

3 mil

6

Min.Hole Diameter

0.10 mm

7

Min. Bonding Pad Diameter

10 mil

8

Max. Proportion of Drilling Hole and Board Thickness

1:12:5

9

Max. Size of Finish Board

23 inch*35 inch

10

Rang of Finish Board's Thickness

0.21-7.0 mm

11

Min. Thickness of Soldermask

10 um

12

Soldermask

Green,Yellow,Black,White,Red,Transparent photosensitive solder mask,Strippable solder mask

13

Min. Linewidth of Idents

4 mil

14

Min. Height of Idents

25 mil

15

Color of Silk-screen

White,Yellow,Black

16

Date File Format

Gerber file and Drilling file,Report series,PADS 2000 series,Powerpcb series,ODB++

17

E-testing

100% E-Testing:High Voltage Testing

18

Material for PCB

High TG Material:High Frequence

(ROGERS,TEFLON,TADONIC,ARLON):Halogen-free Material

19

Other Test

Impedance Testing,Resistance Testing,Microsection etc

20

Special Technological Requirement

Blind&Buried Vias and High Thickness Copper
PCB Quality Requirement
1.on-time delivery:≥97%
2.double layer board acceptability≥99%
3.four-layer board acceptability:≥98%
4.six-layer board acceptability:≥97%
5.eight-layer board acceptability:≥97%
6.ten-layer board acceptability:≥95%
7.customer satisfaction :≥90%
8.complaint rate/rejected rate:≤ 3%
PCB Certificates
UL, TS16949, ISO14001, ISO9001-2008, and RoHS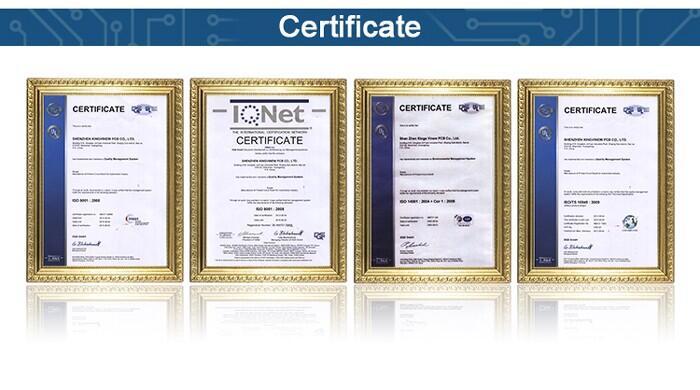 What is Beneficial to You?

1.You can get high-quality PCB products.
2.You can get a lower price of PCB products to occupy the market.
3.Our one stop service release your energy to focus on design and marketing.
4.You can get a strategic long term partner.
Q:What is the MOQ of the pcb manufacturing?
A:The MOQ is usually 5pcs.
Q: What the package of the PCB products?
A:We use vacuum packaging.
Q:What is the color of the soldermask of the diy multilayer PCB?
A:The solder mask of single layer PCB is blue.
Q:What is the color of the silkscreen of the multilayer pcb?

A: The color of silkscreen is white.